Karen Clark
Bio
( AVAILABLE FOR ADVANCE BOOKINGS ) Karen has a great PSYCHIC ABILITY. Karen is a MEDIUM CLAIRVOYANT who works with her SPIRIT GUIDES and has been providing psychic readings for the past 40 years. She is an honest reliable reader, and has a large returning clientele. She will focus on all your emotional and finacial issues, she is also a fantastic spiritual healer. Karen specialises in love and relationship issues and is a very compassionate reader and shows great respect to all clients. Dont battle with your traumas alone, ring and book a consultation with Karen and let her help to bring relaxation into your life. Karen is one of the THE VERY BEST PSYCHICS around at the moment to book a reading with. Testimonials are available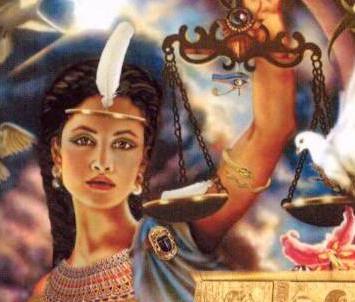 Adonia
Bio
I am a gifted and intuitive reader with over 10 yeaRs experience at giving readings and guidance. to people from all walks of life all over the world. No problem is ever to big or too small. I am non-judgemental so feel free to call and discuss your situation or your dreams with me. I am clairvoyant, I also use Numerology, astrology, tarot and Angel cards as and when needed. Let us look at your life from a different perspective to help you to make the decisions that you need to move forward.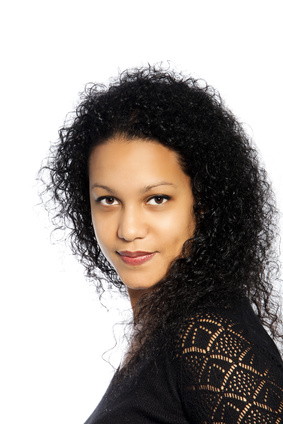 Starling
Bio
My Name is Starling I specialise in love and relationships, I look to see what is happening around the relationship, your partner's thoughts and possible outcomes. I also can focus on all other areas of your life. I focus on the energy and clarify the situation. My clients say that I am a reader that links quickly with your energy, and gain a clear insight with the reading.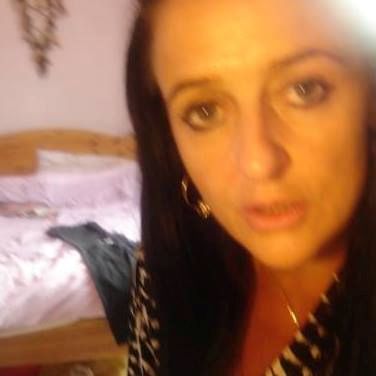 Opal
Bio
PIN NO 4684 I specialise in Psychic Readings and have been Helping and guiding people now for over 20 years I use many tools, along with mu spirit guide I use a Crystal Ball, Pendulum Tarot Cards and Angel Cards. I am able to focus in on any problems, Love Life or a General Reading. A reading with me will not disappoint and I shall look forward to receiving your calls.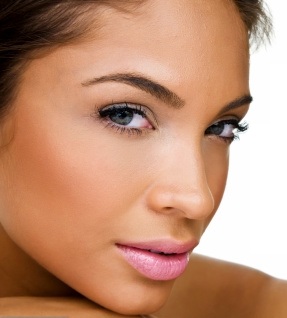 Vonney
Bio
Naturally Clairvoyant and Clairaudient. You will be amazed by with the details that you are given. I can also use the Tarot & Angel cards. These tools can help to build a very strong connection with you and your situation. Are you struggling with a relationship issue or do you need a little guidance to do with career matters family issues and major life changes.

Peace
Bio
Hi, I'm Peace, I am an experienced tarot card reader, my grandmother before me was a medium. I am a clairvoyant, clairsentient, and a Reiki Practioner. I use tarot, oracle cards and a pendulum for my readings, and I am guided by angels and spirit guides. I am empathic, sensitive, caring and aim to give you a reading that will answer your questions. I can help clear up the confusion between soul mates & life partners. Availability Saturday 10am-5pm and 6pm-9pm Sunday 10am-5pm and 6pm-9pm Monday 11am-5pm Thursday 10am-5pm and 6pm-9pm Friday 10am-5pm and 6pm-9pm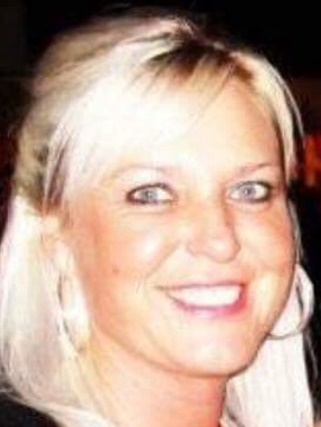 Evie
Bio
Hello my name is Evie I am a qualified Psychotherapist, Healer, Medium and member of the Spiritualist Church. I can advise about Feng Shui. Tarot as a guide to help you live an intuitive and purposeful life. Above all, as a experienced reader I can use my many skills to explore your situation, however difficult, showing you choices and solutions and leaving you with the peace of mind that comes from genuine understanding. My readings are known for their accuracy and cover a wide range of topics such as love, relationships, career, financial and spiritual guidance. While I draw on the cards for your reading, I will also use numerology and spirit guides to channel any information you need to know. I am honest, genuine and caring in my readings, making a real connection with my clients. Also I am dedicated to helping others on their spiritual journey and look forward to bringing greater love and clarity into your life I was born with the gift and have been able to communicate with Spirit all my life through vision, sensation, hearing and scent. Evie's availability: Wednesday to Saturday 10am to 4pm

Jo
Bio
My name is Joanne and I have many years of highly valuable experience within the fields of mediumship, the art of Tarot reading, as well as Psychic Clairvoyance. I have an overwhelming ability to provide highly enlightening readings as regards matters relating to love, matters of the heart, relationships, etc., also providing expert guidance on various matters such as finance, career, healing and indeed family matters, etc, also providing highly meaningful, relevant, caring and insightful readings into both the past, present and the future, too. I have a wealth of experience within the fields of Tarot, mediumship, psychic readings and indeed clairvoyance, and all of these wonderful gifts were indeed developed while still being a child, and have indeed been passed down to me through the generations, my dear beloved, but unfortunately long departed Grandmother, and also my Mother being the most recent, apart from myself, to have these truly wondrous and blessed gifts bestowed upon us. Whilst still being a small child, I very rapidly learned to develop these gifts, and have indeed encouraged these lifelong and very precious gifts that have been passed down from above throughout the generations, with numerous courses that I have both undertaken and indeed have passed with flying colours over a series of years, both at Mysteries New Age Centre in Covent Garden, London WC1, at the British School of Psychic Studies, of which I am a full member and indeed still studying, and also at the British School of Yoga. So should you require guidance, spiritual help and assistance in any matter relating to matters of the heart, love, career, health, or just a friendly and informed chat, then I am the right person to help, you, and indeed I can advise and inspire you. So please select me now, I am waiting for your call. May I wish you peace, love and every blessing.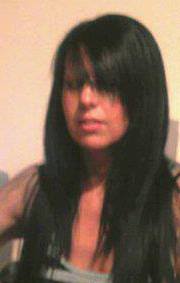 Kerrylouise
Bio
Kerrylouise natural born psychic medium, animal communicator and Reiki Master. I work with my angels and guides to give warm honest and uplifting personal readings. I can connect with your loved ones or just to help you along life's path. What ever your questions maybe. I am here help you in any way that I can. I work without tools and can provide on connection validation of life after death from spirit.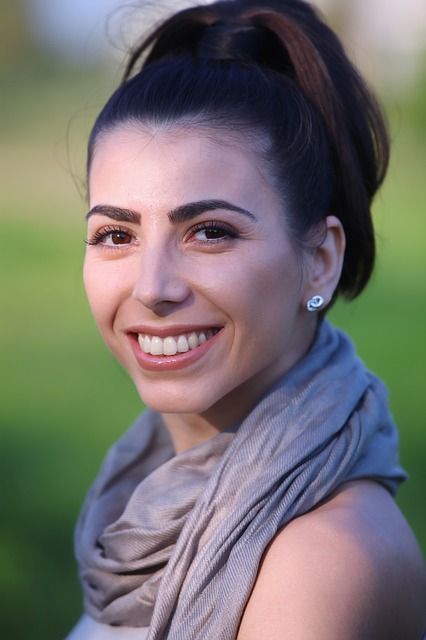 Indriel
Bio
My name is Indriel and I am a very passionate clairvoyant with a natural ability and a genuine dedication to helping people, to provide them with clarity and a sense of direction. I have always been psychic since I was a child and I have always wondered why I knew things that were going to happen . If you are feeling lost and confused, disconnected and lacking a sense of purpose I can give you that firm grounding and anchoring . Let me help bring you closer to your destiny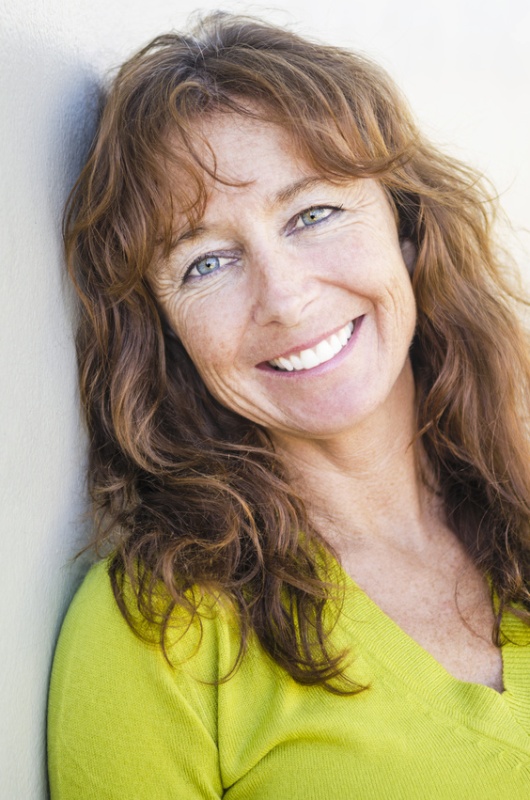 Helen Price
Bio
Hi my name is Helen Pin 3602 I am a Psychic Clairvoyant I specialise in love an relationship I have been reading for 30 and can connect quickly with your situation if you have questions then I'v got the answer. I can help you through your difficult times ... I can also look at any other areas of concern a reading with me will put your mind at rest 3602 Helen

Evie
Bio
I am a qualified Psychotherapist, Healer, Medium and member of the Spiritualist Church. I can advise about Feng Shui. Tarot as a guide to help you live an intuitive and purposeful life. Above all, as a experienced reader I can use my many skills to explore your situation, however difficult, showing you choices and solutions and leaving you with the peace of mind that comes from genuine understanding. My readings are known for their accuracy and cover a wide range of topics such as love, relationships, career, financial and spiritual guidance. While I draw on the cards for your reading, I will also use numerology and spirit guides to channel any information you need to know. I am honest, genuine and caring in my readings, making a real connection with my clients. Also I am dedicated to helping others on their spiritual journey and look forward to bringing greater love and clarity into your life I was born with the gift and have been able to communicate with Spirit all my life through vision, sensation, hearing and scent.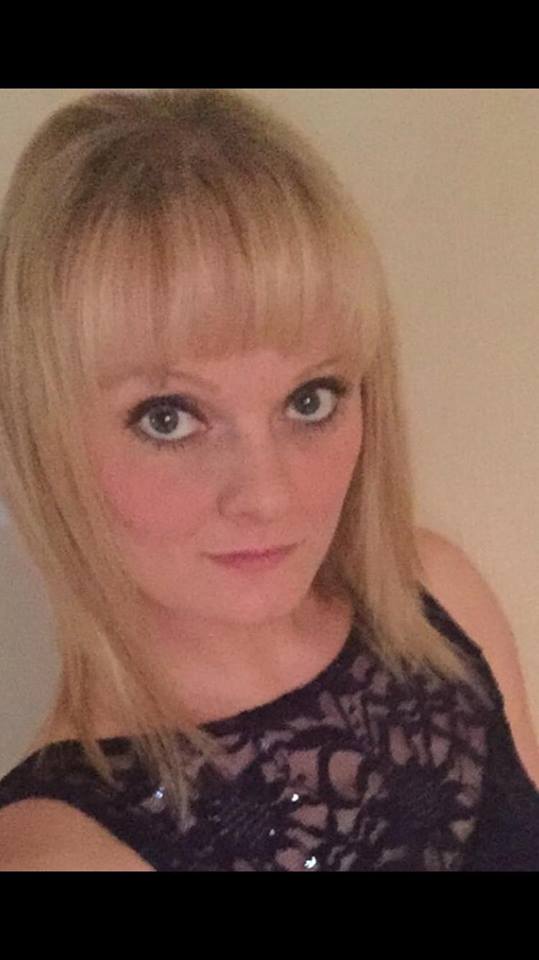 Claire
Bio
hi my name is Claire, I'm blessed to come from a very spiritually connected family. At thirteen I fell in love with everything spiritual, it was then my own premonitions manifested into reality. In the last 23 years, I have read for and helped many people. I am trained in Reiki 1 and 2 and love the vibrations that I am attuned to because of it. I read tarot and angel cards, using my pendulum and crystals for clarity. My link with spirit has strengthened so much the last few years. Helping people, truly is my path here on earth. To help in all ways so people find the light in their darkest of days. An uplifting, honest and caring reading awaits on pin ..... Love and light Claire xx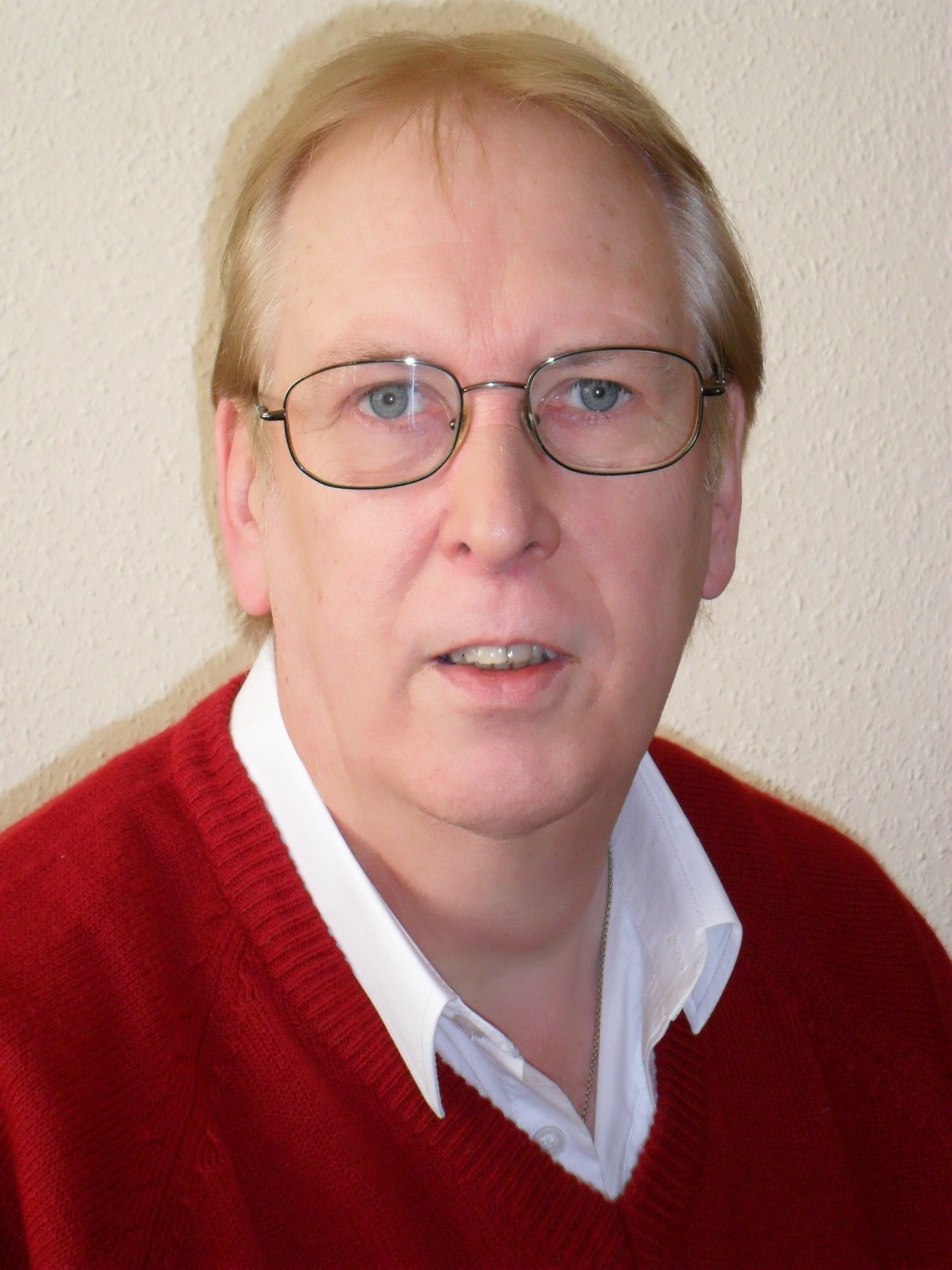 Jerry
Bio
I am a psychic Medium, Pet Psychic and Animal Communicator and have been working with spirit for over 25 years. I have worked on TV and on radio, and have appeared in the media. As well as being a Reiki Master Teacher, a Person-Centered Counselor and a Professional Hypnotherapist (focusing mainly on past lives). Within my healing energy I work with both people and animals. I run regular teaching workshops and development groups, as well as paranormal investigations. Along with mediumship, I work with my Native American Medicine Cards, as well as the Pendulum . I am also able to 'remote view'. As a Pet Psychic and Animal Communicator, I give an insight how your pets communicate with you and you can communicate with them, together with an insight in to their well being. A reading should always be empowering and enlightening, and thus enable you to make the best choices in whatever area of life you need clarity with. I look forward to speaking with you.

Barbara
Bio
Barbara is the sister of the famous Rita Rodgers she is a Clairvoyant Medium who has worked with spirit as far back as she remembers. Barbara has read for people all over the world and has helped the police on many occasions. Barbara does not ask questions she likes to know if you have a problem then she goes straight to the heart of the matter.
Psychic Kelly

Wendy
Bio
I am clairvoyant, clairsentient and clairaudient I have been reading Tarot and Angel cards for many years. I work with spirit to bring you messages for guidance, clarity and insight and will give you an in-depth reading to help guide you towards your life purpose whatever your situation. I love to connect and look forward to connecting with you and your spirit guides.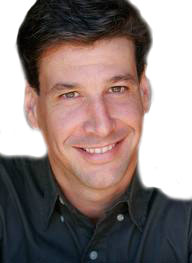 Cal
Bio
Practicing Psychic Tarot. Combining A Tarot and Psychic Reading rolled into one for greater accuracy for your questions.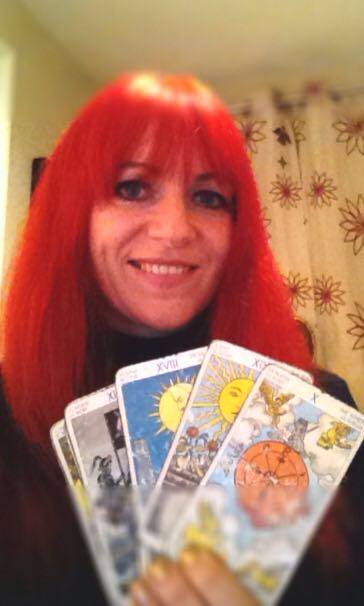 Samantha
Bio
Psychic Tarot Reader and Medium as seen on Sky TV. Samantha has been working with the spirit through the tarot for over 16 years and is a naturally gifted psychic.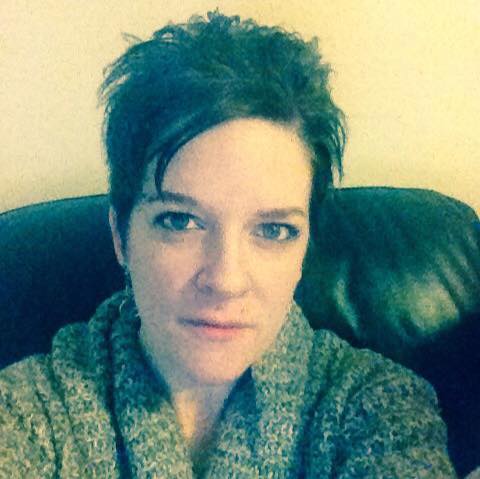 Melissa
Bio
I'm Melissa and I was born a natural clairvoyant and clairaudient. I work closely with the Angels and Spirit to provide the highest standard readings. I work as an Angel Therapist and Wiccan and enjoy every second that I spend in helping others to figure out their true lifes path. I specialise in looking at relationships and helping you make Angelic connections.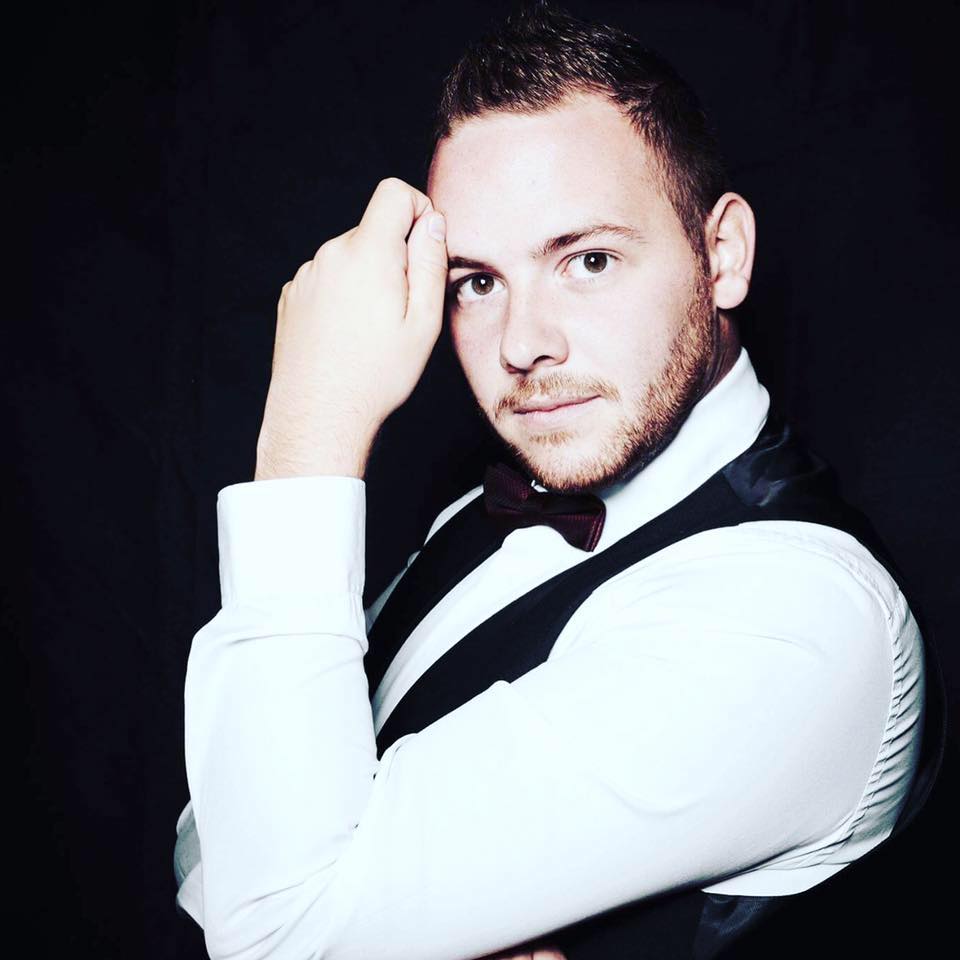 Bio
Ryan Gooding, The Modern Medium himself. Ryan is a well known medium for his accuracy and delivery style. If Ryan is not available then you will be put through to his team of psychics all known and developed by himself personally.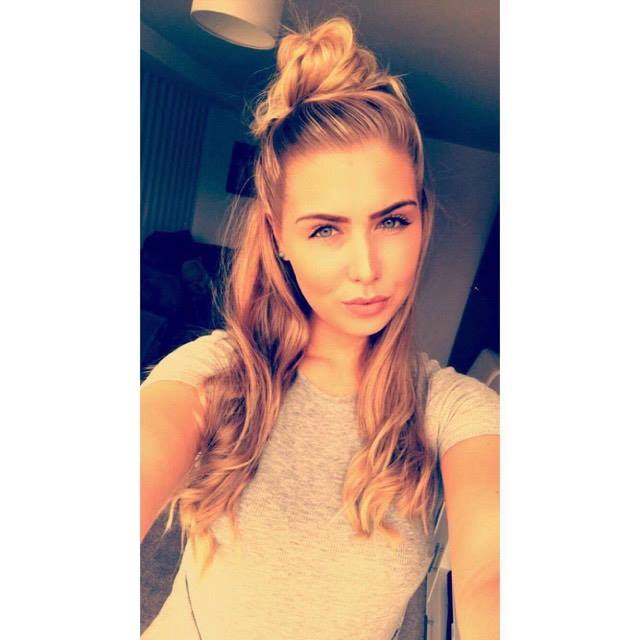 Ella
Bio
I have a real passion for people and what better way to help and guide people with my gift, I have been connecting to spirit since losing my best friend, my mother and I have found my gift has grown since connecting with her again. It's such a wonderful feeling to know she is with me all the time and if I can share that experience with others then I have achieved in life.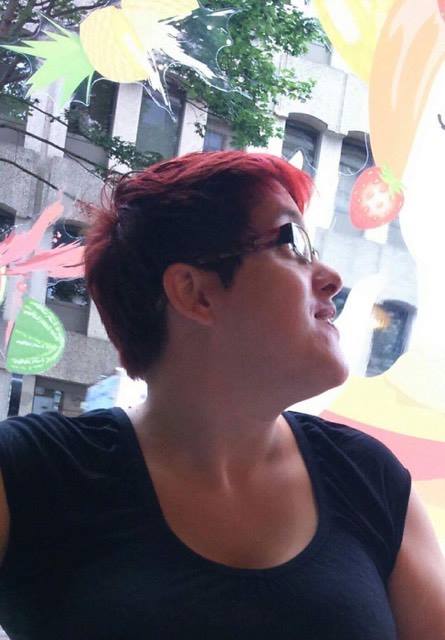 Helena
Bio
Helena Derren has been working with spirit since one to one development with Ryan Gooding the modern medium. Helena knew from an early age she could "sense things". With Ryan's expert guidance she has delivered messages from spirit drawing upon clairvoyant and tarot card readings. Helena Derren's unique message delivery is that she feels how spirits have passed. She communicates with spirit with the help of her guide Darren using a pendulum to enhance the messages she passes on.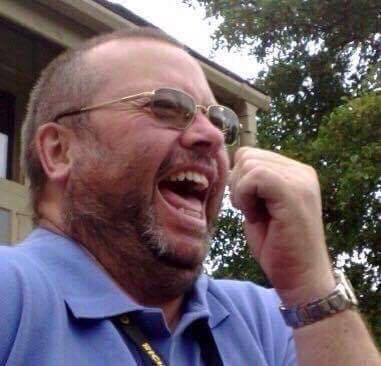 Richard Gooding
Bio
The father of psychic medium Richard Gooding. With years of experience with his psychic and clairvoyant gift. Connecting you to loved ones as well as guiding you throughout your life.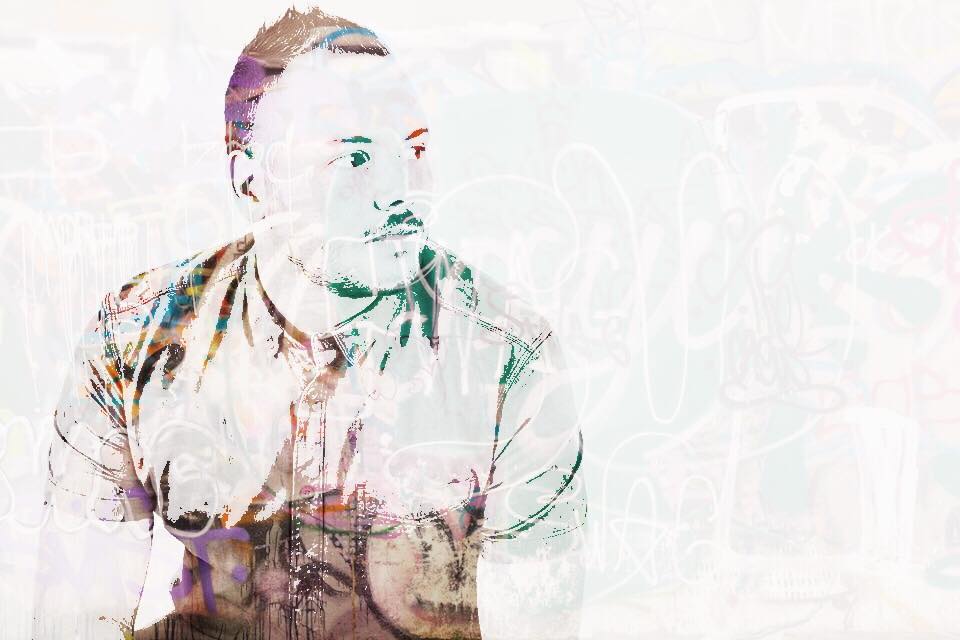 Gypsy Queen
Bio
Gypsy Queen has been developing with Ryan Gooding for almost two years to tune in her natural gift with the world of psychic intuition and spirit. Using her guide John which is her late husband she is able to connect you to your loved ones along with guiding you through your life path.

Markova
Bio
Markova is a highly gifted Medium working along side her angel guides, she knew from being very young she was different as she could predict things that would happen in the future to the amazement of her family and friends. She is also a talent Psychic, Clairvoyance, Clairsentience, Clairaudience. Markova has empathy in her readings when bringing messages to you from loved ones. She is a very good listener and never judges.

Angel
Bio
Is a Medium and can also read the tarot cards and crystal ball at client's request Angel is very spiritual person and has always been sensitive to spirit, connecting to clients love ones bringing in their messages and love. Angel cares about every client she reads for in a non-judgemental way guiding and giving her support. Angel likes to help give her clients insight into what their future holds for them. Blessings Angel x
Lucas
Bio
Life's journey teaches us many things. Our own intuition is a guide. But what do you do when you no longer trust what your feeling is fear or fate. Let me use my many years of intuitive guidance to show you the messages from your guides.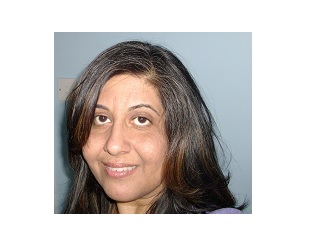 Phoebe
Bio
As an intuitive, my aim is to inform and inspire the caller on their life journey.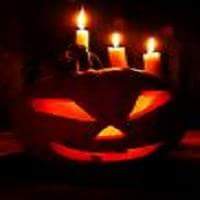 Hamzaa kassama
Bio
This gift of Clairvoyance and spiritual work was passed down through my family from my ancestor. I work with traditional tools. My father gave my shells help me to connect with the spiritual realm. these have been a family heirloom or several generations. this is my inheritance which i share and will pass on.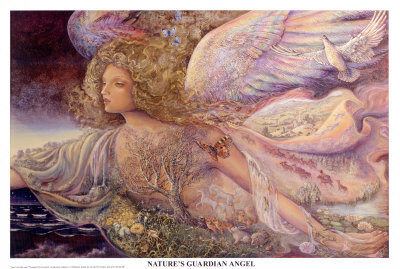 V. ANGEL
Bio
V. ANGEL specialize in love and relationship and all family and matters of the heart. Agont Aunt ,distance spiritual healing .she is a psychic,tarot reader and from a generation of healers. Her interest in the area first began when she was a child . she has a deep-running connection with the energy in our world. Angel understands and appreciate her gifts by using it to help others and channelled it into tarot card readings Angel cards which she have now been reading for 20 years. After concentrating on having my extraordinary abilities through tarot cards she started practising spiritual and energy readings too, which she have now been doing for 16 years. she use her spiritual gift to tune into any issues or questions that you are facing so that I may guide you to the best possible solution. she believe in the law of attraction in the areas of love, relationships and all matters of the human desire. Angel is able to utilise her abilities to assist you with many other areas of your life that you wish to explore,such as career and your prosperity,Call now!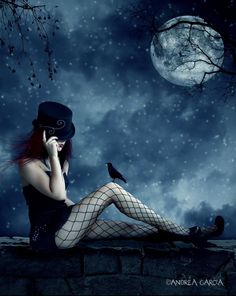 Raven Moon
Bio
I like to work with the Tarot, Angel Cards and the Ascended Masters. I astral travel quite often and I have visited many plains. I have been a reader for almost 40 years there are not many situations I haven't come across. I also do colour and flower readings and I am a natural healer.

Cirena
Bio
I am a Psychic and have been reading cards for 30 years, I can also read dreams. I can get a lot of psychic energy from listening to your voice. I am not just a psychic I am also your friend.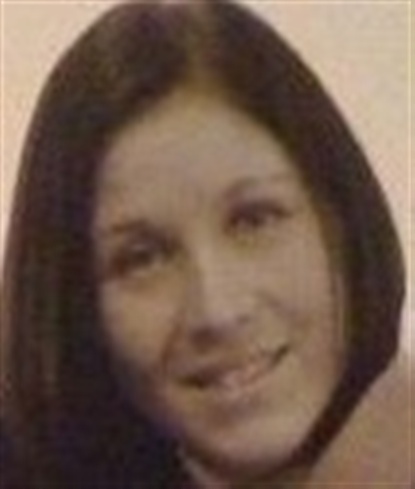 Lee
Bio
Hi I'm Leigh, a gifted Tarot reader, medium & spiritualist. I have been blessed with this gift from my dads side of the family. My Nan was always spot on with her readings, which seams to have rubbed off on to me. I found it hard to except why this was happening to me at first but realise now i am here to help others and this gift can't be ignored. I feel satisfied by doing this now. I am a working mum so have my hands full at the moment but actually love it that way. I recently helped a lady who had so much energy around her but needed to be shown. It really does help sometimes to have a little spirit guidance. I would love to help you too with your situation. Can book for a time that suits you or... Available 10pm-11pm most evenings.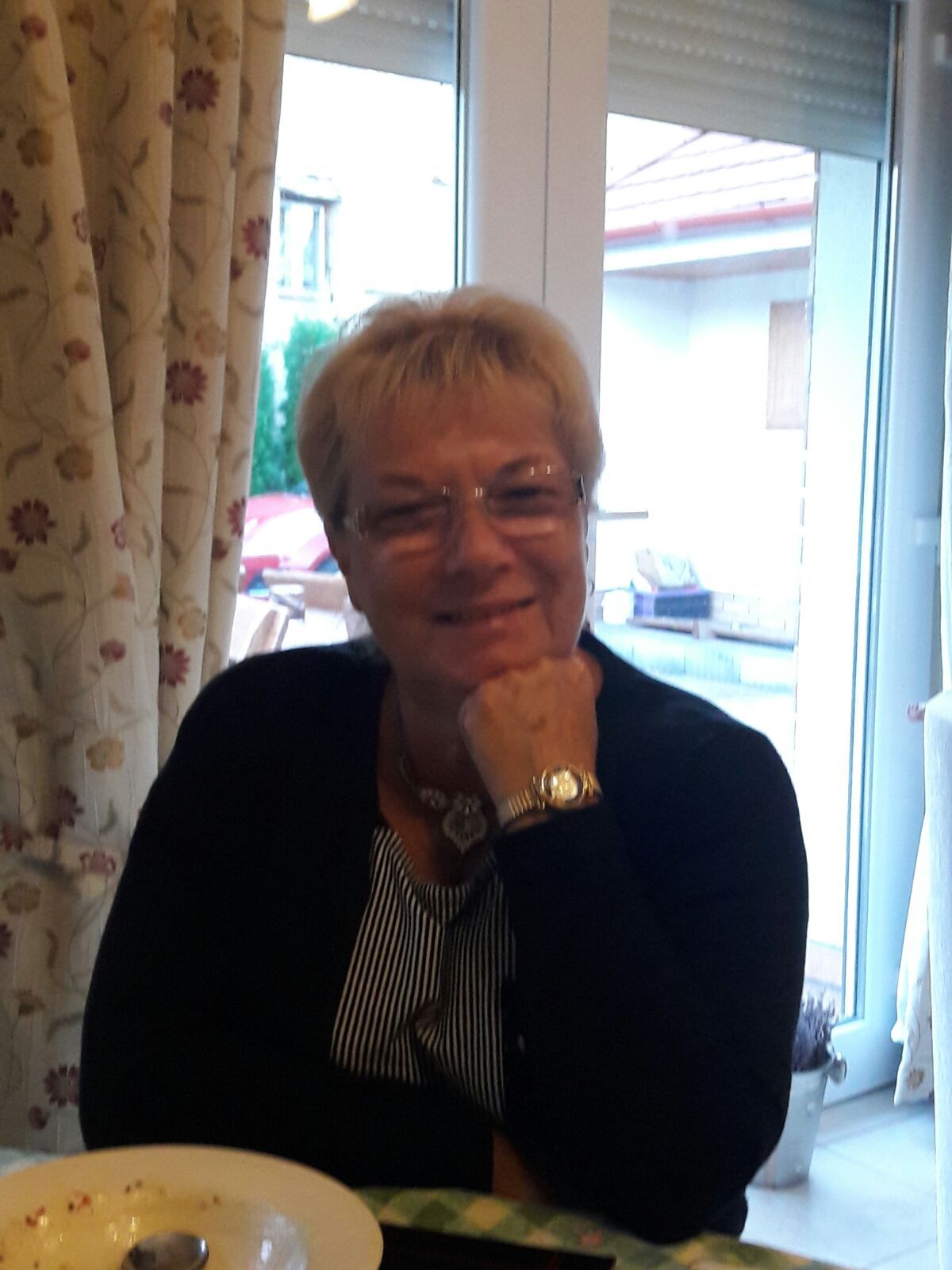 Sofia
Bio
Sofia has been psychic for as long as she can remember and has used her skills to help others since she was in her mid-thirties. Now being well into the middle years of her life.With the aid of her guides, her passion is to help people find answers to their dilemmas leaving them feeling that no matter what their problem is they are not alone in having to cope with it. She is clairaudient, clairvoyant, and psychic. She also is able to receive messages as a medium. This happens randomly within a reading, she cannot make messages come through but is able to pass on messages that want to be given She has a male guide who is particularly good at helping with business/career questions, and has helped several business's establish themselves over the years.She has clients throughout the world, and in recent years was invited to Hong Kong to give readings at a holistic spiritual centre.She strives to give readings that enlighten and empower so the client feels they have been given the tools to help them through their present issues.Her consultations are interactive with you and her Guides, and as such you are given plenty of opportunity to ask questions at any time throughout the consultation, so she does not waste time on matters that are not of specific interest to you at the time of the consultation.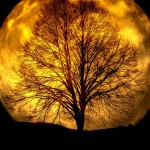 Mystic Moon
Bio
For over 20 years I have used the tarot cards, pendulum and sometimes involve myself in indepth geomantic readings. My physical sightings of spirit have happened on occasions since a younger age, therefore I believe I have always had a form of awareness. As a Reiki practitioner and certified, if you need any healing we can take a few minutes together using the distant method. Also with the natural witch that I am, if you need to be assisted with simplified work for yourself I will explain to you how to use this and when. I specialise more in relationships and affairs of the heart, therefore I can advise accordingly, besides I am also a great listener. Please call for a reading today.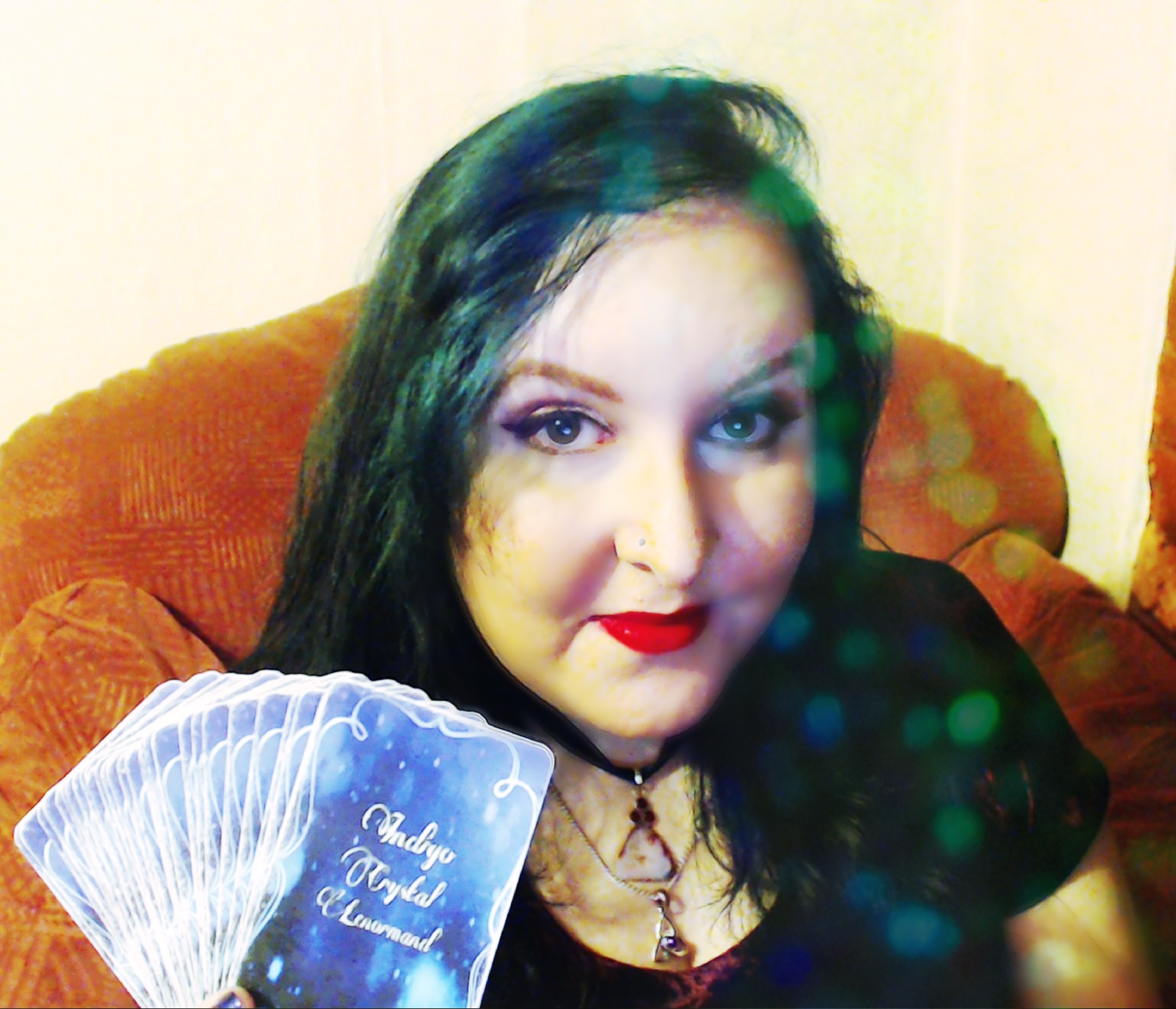 Indigo Crystal
Bio
Indigo is a 3rd generation Psychic who uses Lenormand and Tarot as well as Angel cards and Crystals. She is a compassionate reader who gets to the heart of the matter.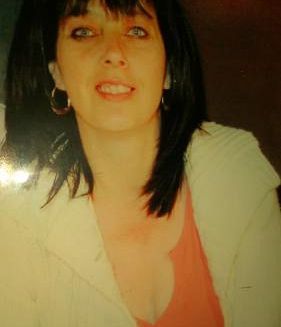 Mira
Bio
Mira Pin No 4644 A reading with Mira Is an experience you will not want to miss! I am a Psychic/Clairvoyant with many years of experience, I work with my spirit guides and also use crystals. I am a spiritual healer and can send you distant healing, I specialise in many areas, including love, relationships, career, family matters or anything that you would like me to focus on. I work on an in depth level and can give you many details on your reading including past, present and future. GIVE ME A CALL I MAY HAVE IMPORTANT NEWS FOR YOU!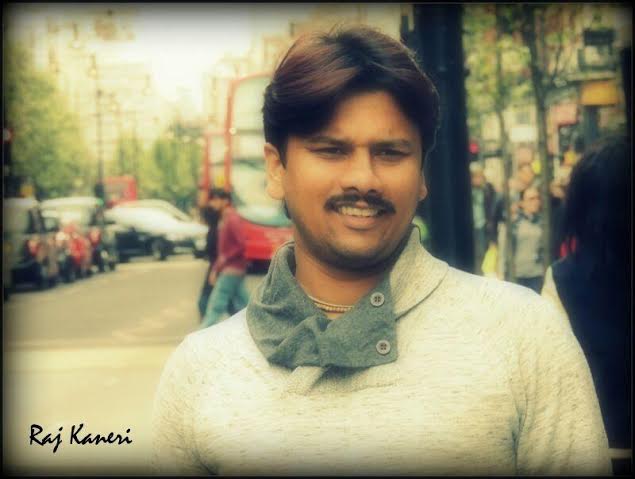 Sam
Bio
My background includes Astrologer, Palmist, Tarot Reader, Pendulum Dowsing and psychic. I use all of what I have learned through the years to guide my readings. I have been reading for my client for over 10 years.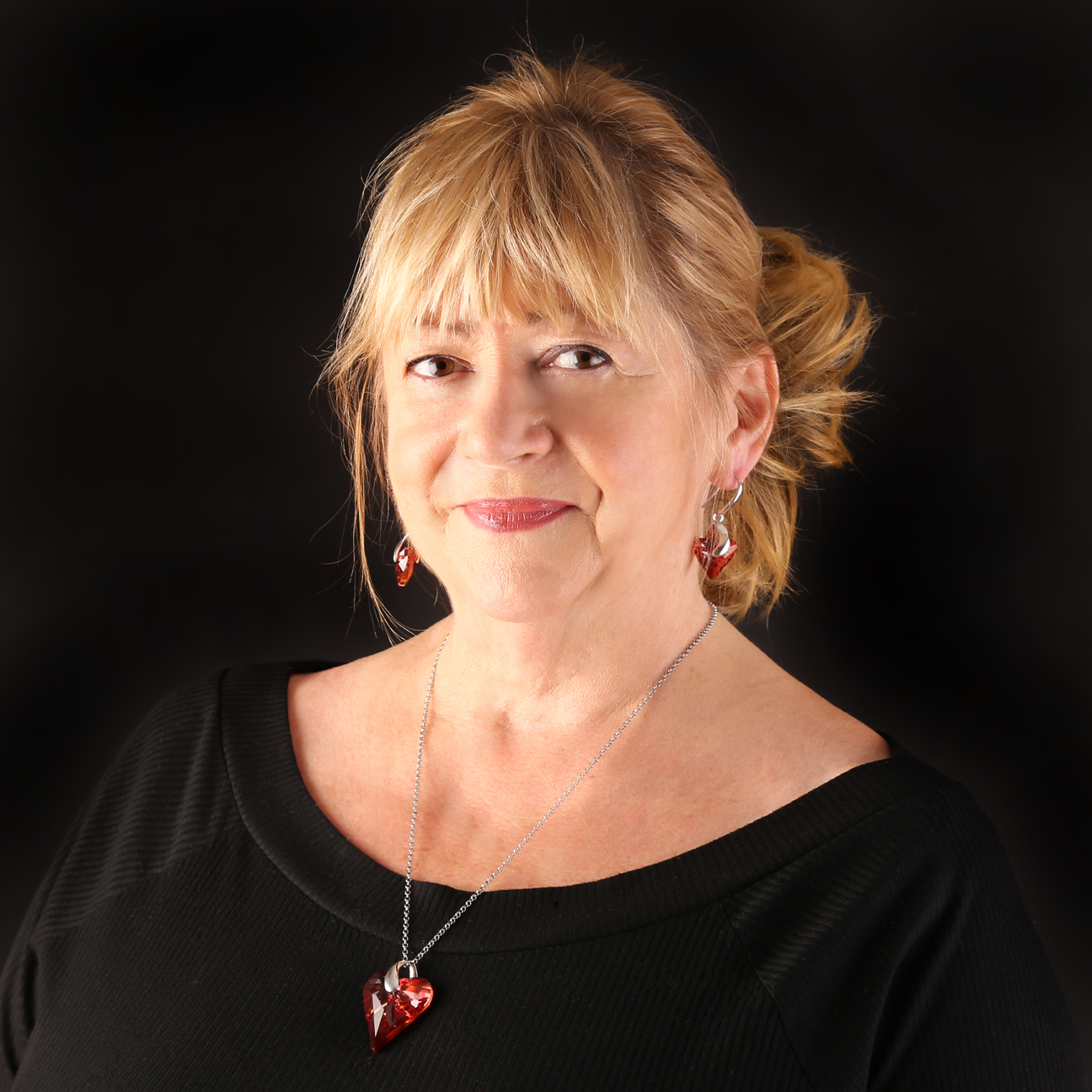 Linda-Mary
Bio
I am a natural Psychic. I use Angel Tarot Cards and a Crystal Pendulum. I am the Mother of two and Grandmother of seven. I have a rather large dog. I can honestly say "I have been there, done it and have the T-shirt". I am non-judgemental and empathetic. I am also an active member of an Open Circle which supports the further development of my psychic skills and ability. If you want the best quality tarot card reading possible then I can offer just that! An honest and sincere telephone reading.

Mollie
Bio
Mollie is a natural born psychic, using many different tools, also a soulmate and twinflame specialist looking at the bigger picture bringing insight and guidance to a positive outcome in love. With twenty five years of experience in giving readings Mollie has many worldwide returning clients. As seen on TV and Radio Mollie can share some very insightful readings bringing you the answers and clarity around any situation so you can make the right choices on your path. What are they sensing, feeling and thinking? Let Mollie take a look for you x

Crystal
Bio
( AVAILABLE FOR ADVANCE BOOKINGS )Crystal is one of the BEST readers around at the moment and is an exceptional natural gifted PSYCHIC CLAIRVOYANT/MEDIUM who works with her SPIRIT GUIDE JOHN and also uses a CRYSTAL BALL for added clarity.Crystal has been working with clients for years, all of which return again and again. Crystal will give you an in-depth and specific reading. She blows clients away with her accuracy. Crystal is very sincere and honest telling you how it is. If youre looking for for someone warm and direct who doesnt generalise then Crystal is the reader for you. If you want a reader who does not do fairy stories Crystal is the one for you! NOW available 4pm till 7pm Mon, Tues Thurs, Fri, Pre Book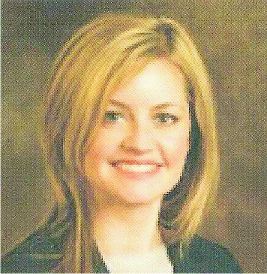 Laura Wild
Bio
Laura is a born medium clairvoyant who realised her gift at a very young age. She is from the North West of the country and is married with two children. She has the ability to give very accurate readings and she has clients who return for her from all around the world. Laura is available most days and weekends and will give you one of the most honest and open readings you will ever experience.

Crystal Spirit
Bio
Hi Im Crystal Spirit, I am a Clairsentient, Visionary Empathy and Spiritual Councillor. I use a Crystal Tarot Deck I designed myself using the colour energies of the crystals and message from the crystal along with traditional Tarot Cards. My spirit guides assist me to connect to your voice vibrations and then give me messages and guidance for you .I look forwards to connecting to you, and speaking with those of you that are sent to me, Love and Light Crystal Spirit x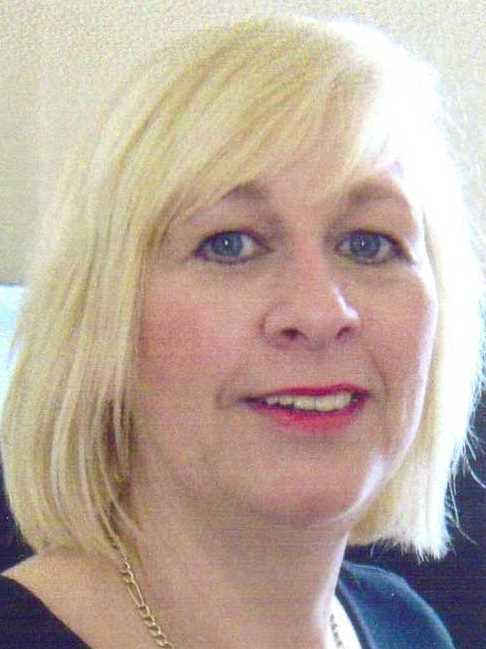 Joy Ann
Bio
I am a psychic tarot card reader. I have a warm heart and I love to help others. I grew up in a Georgian house which was full of spirits. Instead of being frightened, I was fascinated. As a young child, I saw strange shadows and heard peculiar sounds which I feel could not be explained. I am now in my fifty's and feel it is time to share my spirituality with others. I like to connect to a person using the 'Tree of Life' spread, but I am able to work with a variety of others too. I can use different tarot decks, with 'Universal Waite' and 'The Ancient Italian' being my favourites. Also, I like to compliment my readings by using an oracle card. Joy Ann's availability Monday-Friday 09:00am-12:00pm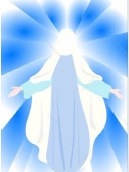 Estelle
Bio
I'm Estelle, I am a clairsentient, clairvoyant and healer. I like to empower and show someone the light to their situation especially with the angel readings. I have many years experience of tarot reading and angel readings. I am also a trained therapist of aromatherapy, reflexology and reiki. It is very much my path my skill, I enjoy giving angel readings the most. Estelle's availability: Monday to Thursday 8pm to Midnight.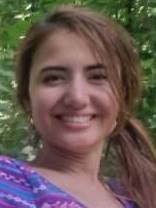 Sioux
Bio
Hi, I'm Sioux, a Clairvoyant Tarot Reader. I am very sensitive to others feelings. Show a lot of empathy towards the needs of others. I work with my spirit and her guides to help resolve and find answers. Sioux's Availability: Tuesdays 8pm-11pm, Thursdays 8pm-11pm & Saturday 7pm-12am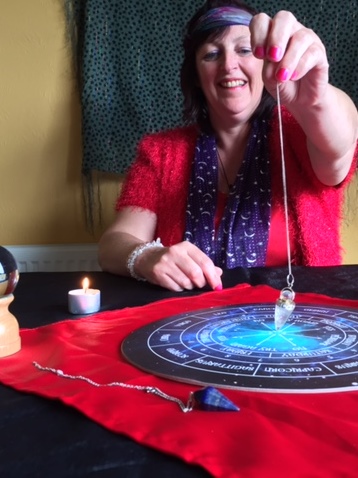 Scarlett
Bio
Hi I am Mystic Scarlett. I am a qualified Tarot Card reader who has been interested and reading various tarot cards for over 30 years.I bring a methodical and analytical approach to my readings. Over the last 35 years I have pro-formed very accurate and detailed readings.Let my readings help you today with your questions and a help to your path of life. My help comes from Arc Angel Gabriel and the Angelic Realms and my love of astrology. I offer Tarot card readings for a 6 or 12 month forecast (various spreads), Crystal Dowsing (yes or no answers) and Angel Readings(With help from the angelic realm).Scarlett's availability: Tuesday 9am to 2pm & 8pm to 10pm, Thursday Tuesday 9am to 2pm & 8pm to 10pm and weekends 10am to 8pm.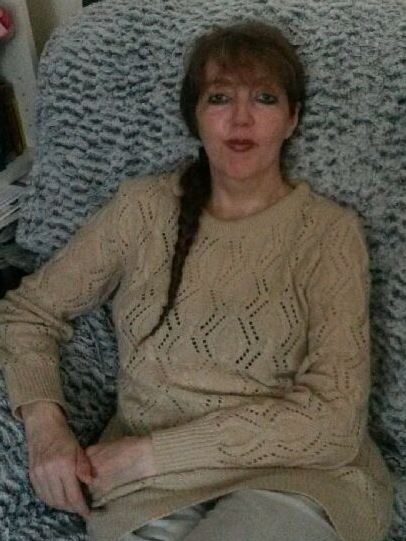 Adana
Bio
Hi I'm Adana, I am Romany and I have been reading tarot cards for around 30year. Also read angel cards and tune in to spirit to help guide us through life. Adana's availability: Monday to Wednesday 8pm to 11pm.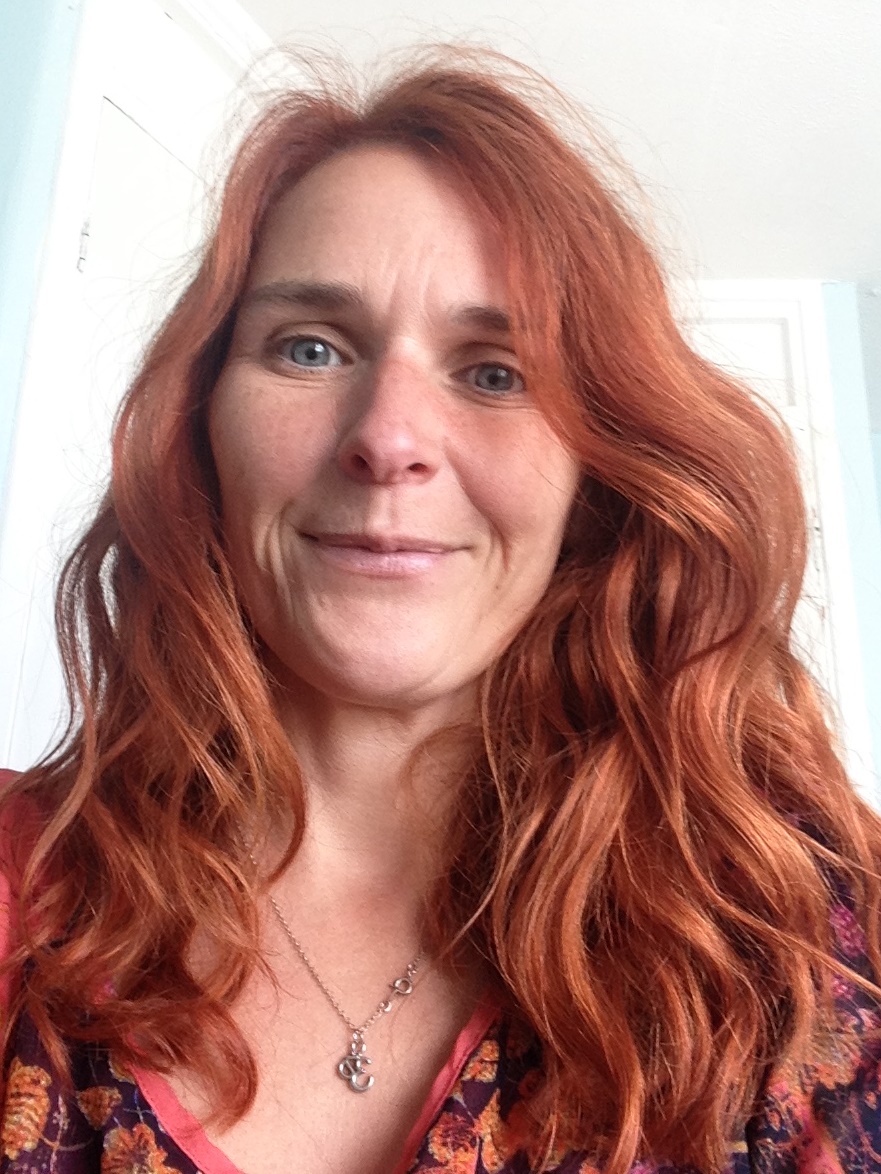 Nicola
Bio
A natural born clairvoyant and strong psychic. I have been communicating with spirit my whole life and it was only the last 6 years that I followed my path and started to use my gifts to support and guide others on their journeys. I have been blessed to be able to see future and past events that can help understand why a person is on the journey they are on and where they are going now. I am able to use many different tools, skills and knowledge alongside with mediumship and intuition to guide you on your path and give clear guidance and messages to support you on your journey. I am able to receive information that links back to past life experiences that help us to understand why we are on the path we are on and what we have brought forward into this life and the lesson(s) for this lifetime. I follow my intuition and give honest, authentic guidance and healing within the readings. I am a Transformational Coach. I support others to transform their lives to live the way they want to in an authentic way, that resonates with their values and beliefs. I have successfully supported those with communication issues, relationship issues, fears and understanding oneself. Nicola's availability Monday 9pm to 12am, Wednesday 8pm to 11pm and Sunday 4pm to 8pm.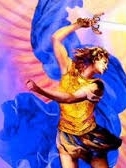 Kathie
Bio
Hi I'm Kathie, I am an in depth tarot reader, I look at all aspects of life for my clients, I am an empath who sees my tarot readings as a way of helping people with their journey, and also as a counselling tool. Kathie availability Monday to Wednesday 6pm to 2am, Thursday 10pm to 3am and Sunday 6pm to 10pm.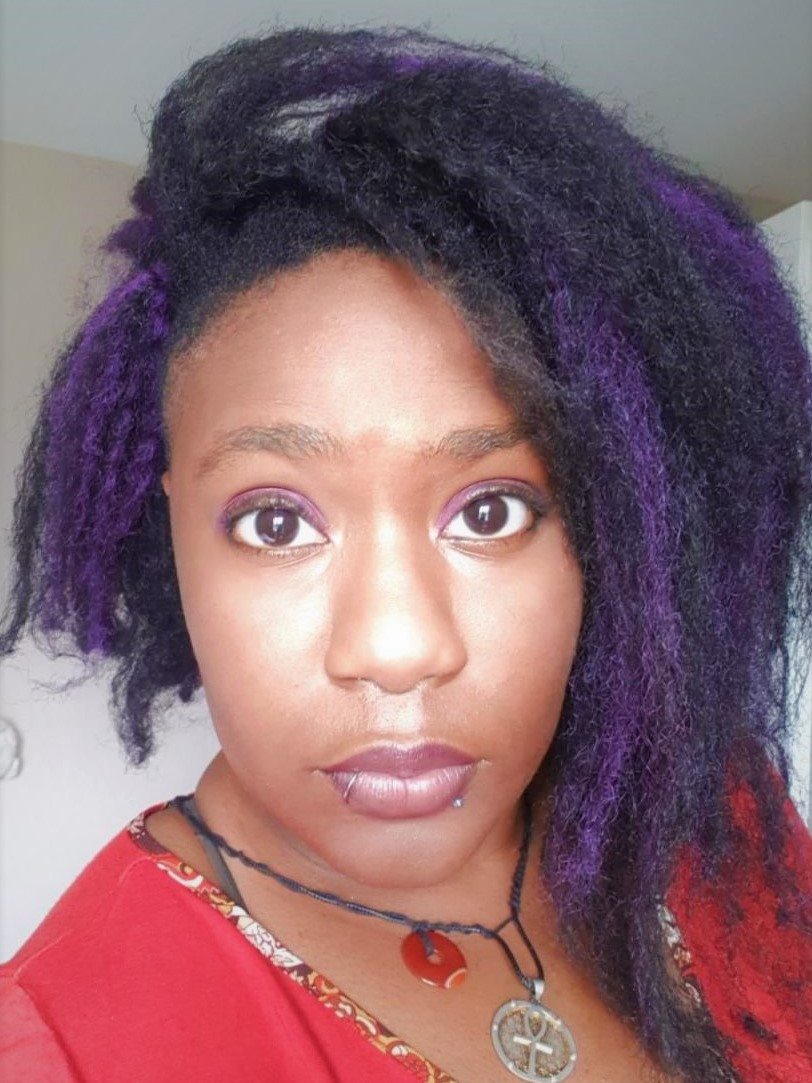 Vayia
Bio
I'm Vayia, I have over 10 years experience of professionally reading angel and tarot cards. I also teach Reiki and meditation. My purpose is to help people connect then listen to their higher self/spirit and soul in order to guide them to fulfil their purpose to complete what they came here to complete in this life-time. If you feel that you are needing advise and guidance on what your next steps are in life and how to accomplish them I am probably the girl for you. I also help with inner child healing so if you know that you have/had hurts from the past that you have a feeling that you have not fully released the pain or blockage then I can help you heal in the present so you can finally be the person you are made to be without the past holding you back. I very much look forward to connecting with the lovely souls that find their way to me. Much love, Vayia. Vayia's availability: Wednesday, Thursday, Friday, Saturday, Sunday 8.30pm-11.30pm. Also Tuesday 9am - 2pm, Wednesday 9.30am - 12.30am and Friday 9.30am - 12.30pm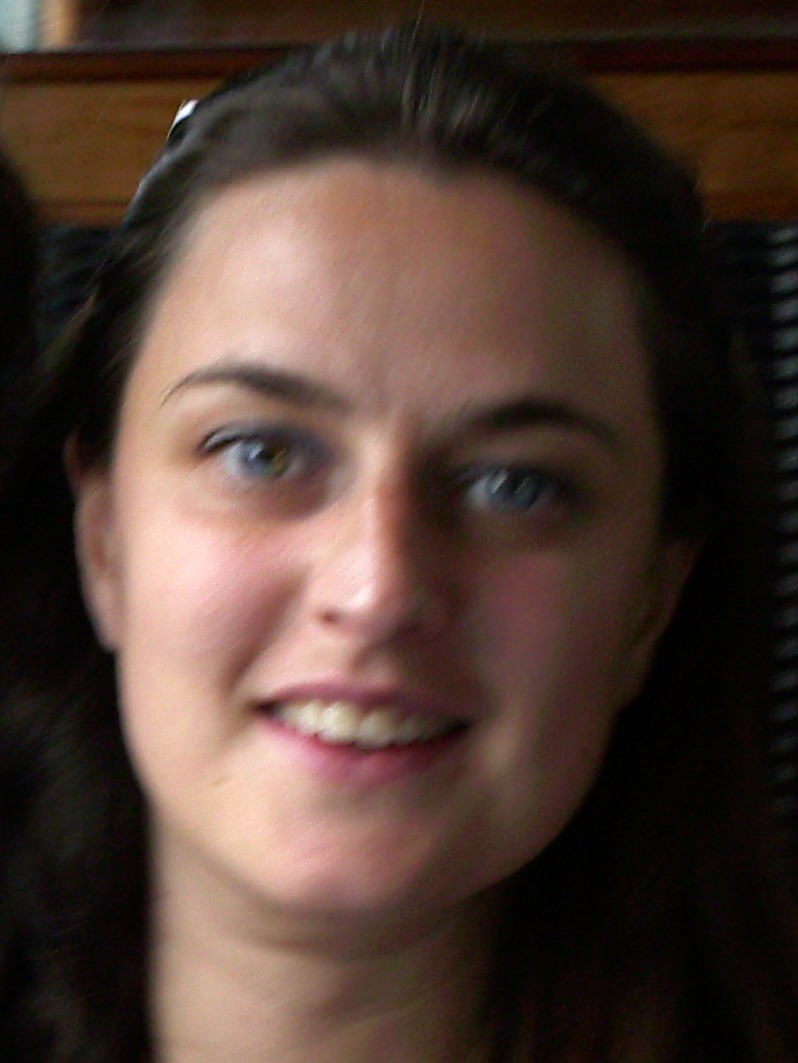 Isobel
Bio
I was given my first set of tarot cards at the age of 15 but even as a very young child I was drawn to the mystical side of life. My abilities are such that I'm able to intuitively tune into others problems and to help advise on best way forward and see possible obstacles to overcome. I feel that knowledge is power and no matter how bad a situation may seem there is always light at the end of the tunnel so to speak. My aim is to assist with all life's trials and tribulations with the help of Tarot cards and my Lapis lazuli pendulum. Whether you need advice and guidance in matters of the heart, work or family situations or anything else I am here to assist.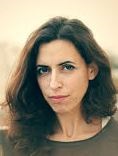 Alison
Bio
Hi I'm Alison. I have been intuitive since I was a little girl who was too young to understand about the things I was sensing about other people. It has been other psychics including a famous female psychic who I read for who told me I had a gift and I have not looked back since, which was over 12 years ago. I can read using tarot, clairvoyance, psychic methods and energy reading. I can give love and relationship readings and also readings on generally anything troubling you. I do not sugar coat anything and only tell you the truth, provide clarity and hope with the best intentions. Love and light.

Yianne
Bio
Yianne is a medium psychic tarot reader she brings insight into your financial and emotional problems. She has over 25 years experience and offers you spiritual guidance.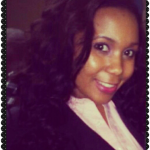 Elona
Bio
I am an international reader who has worked globally and all over the uk. I use tarot, angel cards and the universal gifts we were all given at birth. I do my job with love and there are no minced words or saying what I think you want to hear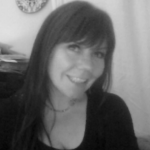 Janie
Bio
My name is Janie and I grew up with my grandmother reading tarot and tea leaves for many people. I share her gift and have been reading tarot since my mid-teens 30 years ago. I offer a range of spreads to consult the tarot: celtic cross, daily/weekly /monthly /yearly spread. Love and relationships, money and career

Dee Rendall
Bio
Gifted since an early age, Dee is a Super Platform Medium. She has an exceptional ability to predict names, dates, timings and is known for her pure accuracy and insight into the spirit realm. Call Dee to connect to your loved ones. You will walk away amazed. x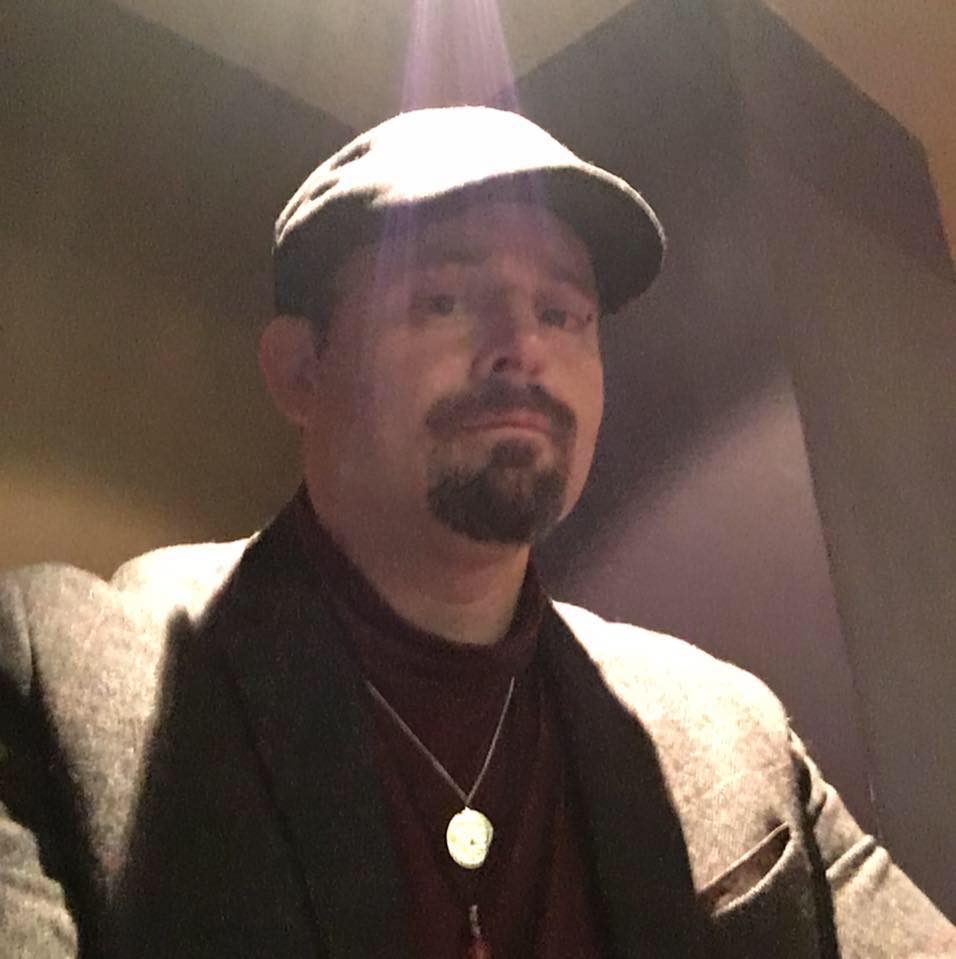 Alan
Bio
I am a natural born 4th Generation International Medium and Psychic Detective as well as Spiritual Life Coach. I've been providing Readings, Spiritual Guidance and Insight for over 18 years now including those all important validations, I'm also a Radio & TV Psychic. I'm Clairvoyant, Clairsentient and Clairaudient. I can use tools if I need to like various Tarot and Oracle cards the Crystal Ball and Pendulum, I also read photo's, objects, and personal items aka Psychometry.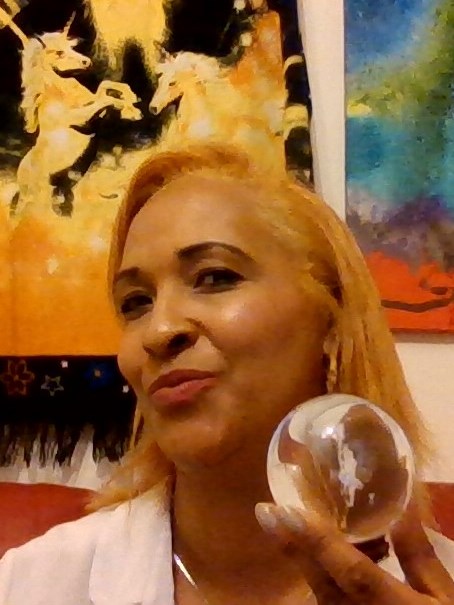 Diana
Bio
I was always interested in the strange and mysterious as a child, and my family have been using their psychic gifts for generations, so it was no surprise to anyone when I came to teach myself the tarot as a teenager. I practised on friends and family. My predictions always came true, usually in some very unexpected and roundabout ways, and my insights began to amaze those I read for. After reading casually for many years, I discovered I could read tarot cards for a much wider audience, so fifteen years ago I became a professional tarot reader. I am a relationship specialist, and I take pride in being totally honest and compassionate.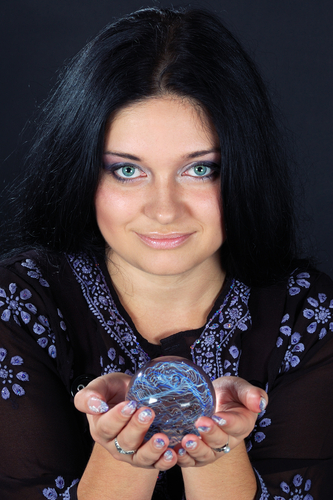 Kay
Bio
I have many years experience of reading face to face in my shop in Chinatown and Manchester's Northern Quarter where I read for TV personalities. I have now retired from face to face work to concentrate on providing guidance by telephone. I am an expert in relationship readings and will give you an honest picture of your way ahead. I use the cards to pick up what is going on around you and from there we can look at anything that is on your mind in the future.

Colin
Bio
I find Anglo-Saxon Runes help me to answer specific questions and to look into possibilities. I also use Western, Eastern and Runes. I have been reading tarot for over 30 years, and also teach the art to the gifted. Being aware and prepared for what's next can make a huge difference to your life. I also an expert on herbal remedies and cures. Also I am a clairvoyant, who can contact the dead, and converse with them. Colin's Availability:- Monday 4am-10am, Tuesday 4am-10am, Wednesday 4am-10am, Thursday 4am-10am, Friday 4am-10am, Saturday 4am-10am & Sunday 4am-10am.

Trudy
Bio
Trudy is an AMAZING & EXCEPTIONAL READER, and has Medium/Clairvoyant/Psychic Skills. A worldly gifted psychic, oozes warmth and generosity. She is an honest reliable reader, and has a large returning clientele. She will focus on all your emotional and financial issues. I will give you an honest, optimistic and insightful focus on your life and the questions you have. Whilst I can't always promise to tell you what you want to hear, I can promise to tell you what you need to hear. Let me help you find a realistic and practical path through life's ups and downs by looking into what is now, what has been, and what lies ahead. Trudy's Availability:- Monday 10 am - 4pm & Wednesday 10am - 4pm.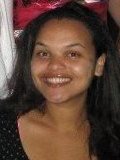 Yvette
Bio
Yvette is an experienced tarot card consultant, patient caring and has a natural ability to see the good in others. Over the years I have become an accomplished Psychic Tarot reader. I don't claim to know everything about all this stuff - who does? I will say, however, that I am guided in spirit and that my psychic side comes out to play during these, as well as at many other times, so looking at the past, the present and the future, and to guide and (hopefully) further the peace of mind and well being of others. Yvette is usually available during the day on Monday to Friday though she does not have a fixed starting time.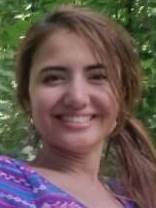 Lily
Bio
Hi I'm Lily, I use tarot, Angel and spirit cards to get a strong overview. I will tackle any concern. I love to assist people in evaluating situations and gaining clarity and understanding. Topics covering finances, career, relationships, pregnancy, house moves and information from those who have passed. I started reading when I was told, by a popular psychic 'If I'm not doing readings, then I should be.' Lily's availability: Evenings and Weekends.

Dawn
Bio
Hi, I'm Dawn. I come from a large and mostly Spiritualist family littered with mediums, healers, one or two witches and a whole lot of strong, no nonsense women. I myself took up the Tarot Cards at 15 years old,the Cards are my main tool and focus. Tarot and good old fashioned common sense is what I do, with a little help from Spirit. I never pre-judge, am very rarely shocked, and I try to approach every problem with good humour. Dawn's Availability:- Sunday 6pm-11pm, Monday 8pm-12 midnight & Friday 8pm-12 midnight.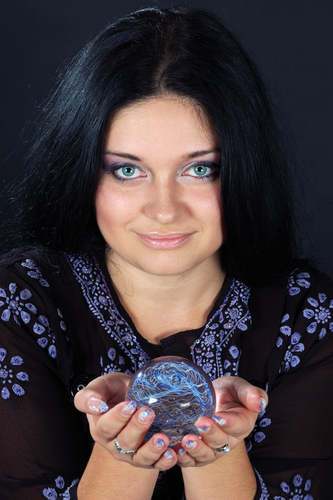 Amy
Bio
My name is Amy, I am a psychic tarot card reader. I have been giving insightful and precise readings for many years, and specialise in love/relationships. I hope to bring, comfort, healing, guidance and above all truth within my readings.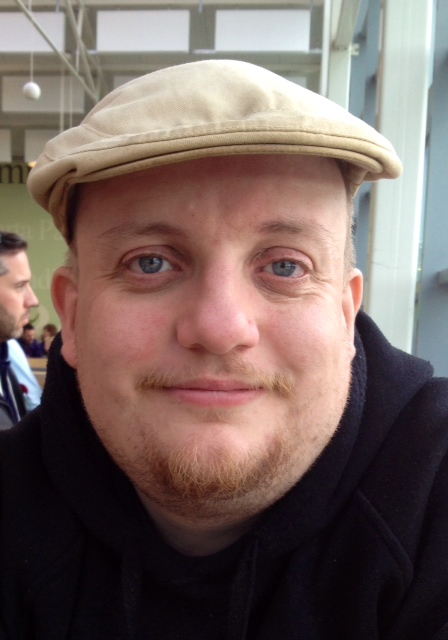 Gabriel
Bio
I began reading Tarot at the age of 14 & have spent the intervening years honing my craft and other abilities to my repertoire. I specialise in Clairvoyance and Pure Psychic (reading without cards). I look forward to acting as a guide to any who need a roadmap to the future. Gabriel's availability Mon, Wed, Thur and Friday 12pm to 4pm and 12am to 4am everynight.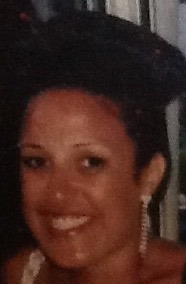 Crystal
Bio
Hi my name is Crystal, I had an angelic encounter several years ago which led me to become a psychic reader, I am a reiki master clairvoyant and a medium. I use the crystal ball and tarot cards. My spirit guides allow me to link in with your energy to give you accurate in depth readings. My speciality readings are on love and relationship issues. I look forward to hearing from you. Crystal's availability:- Saturday 1pm - 9pm, Sunday 10am - 12am and 5pm to 9pm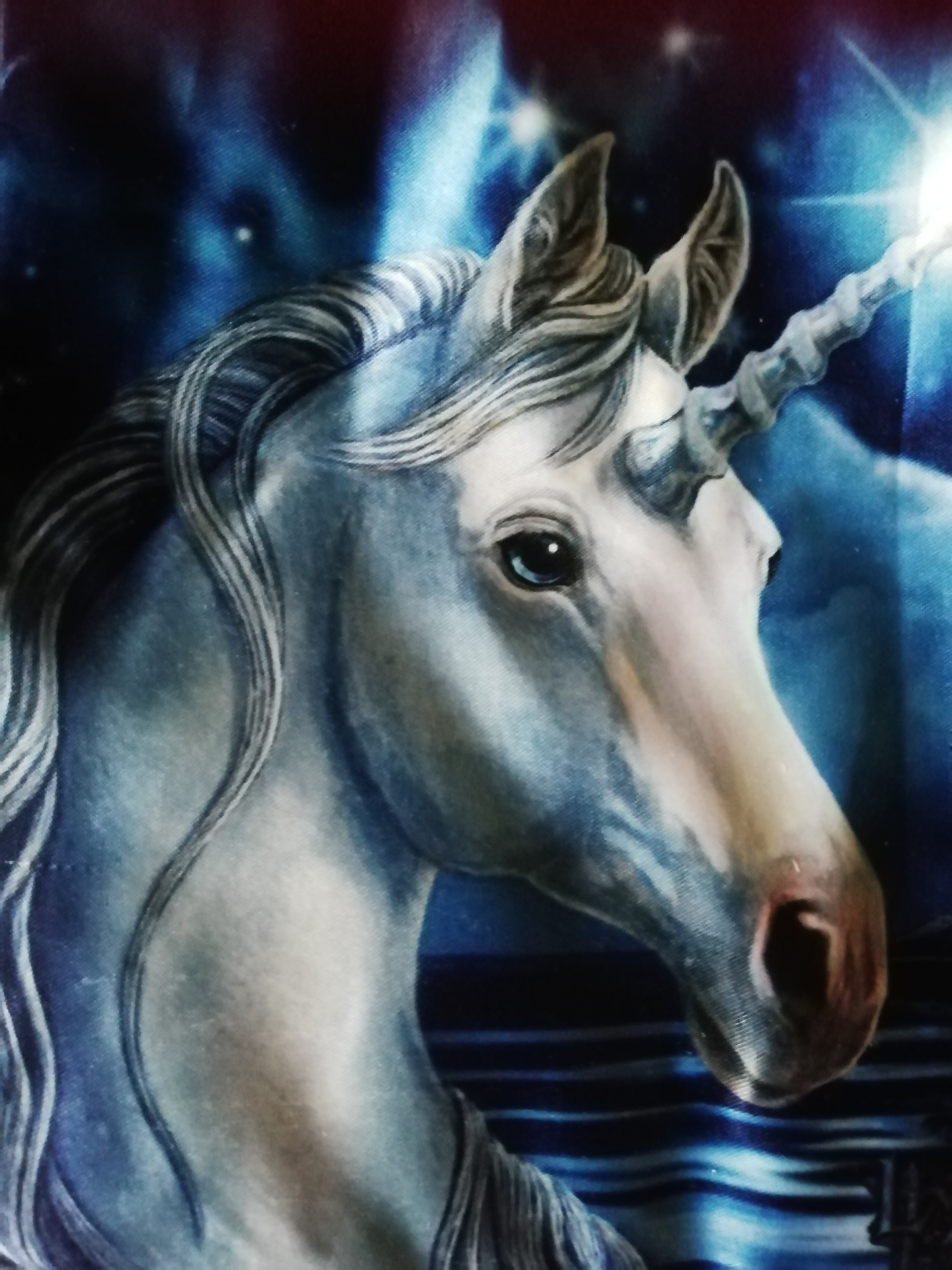 Caitlin
Bio
Hi my name is Caitlin and I have 35 years experience reading tarot and have read professionally throughout that time for many thousands of people. I have run tarot workshops and have written for a small magazine about tarot spreads. I am clairvoyant, clairaudient and clairsentient. I have skills as an astrologer and work with numerology and colour energies. I have psychic abilities and work with spirit. I am clairvoyant, clairaudient and clairsentient. I have skills as an astrologer and work with numerology and colour energies. I have psychic abilities and work with spirit. I am a Vipassana Meditator of 20 years, and have taught mediation skills in workshops. Caitlin's availability. Tuesday 10am - 2pm, Wednesday 11am - 2pm, Friday 10am - 1pm & Sunday 11am - 4pm .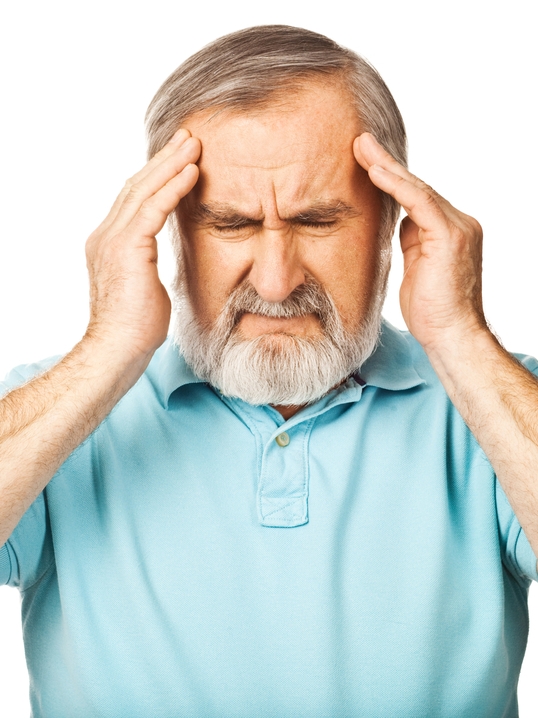 Ray
Bio
Hello, My name is Ray. I have gained knowledge and experience by giving accurate, insightful readings, over many years. I will use my psychic ability to interpret the cards,with clarity, empathy, and give you an accurate reading. I will help you find soloutions to problems, or questions. I specialise in relationship and business tarot readings. I can look into your partner's surroundings, and see what going on in your life from the other perspective. Ray's availability:- Friday 9pm-2pm, Saturday 9pm-2pm and Sunday 9pm-2pm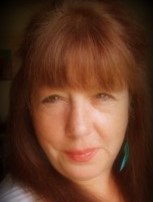 Gypsy Anna
Bio
I am a natural psychic of gypsy origin. Here are a list of my skills; Dream Analysis, and psychic intuition ie. the 4 metaphysical senses; clairsentience, clairvoyant, clairaudient and claircognizant. Through my gypsy origins, I have inherited natural abilities which connect me to the metaphysical world. I've experienced instances of 'telepathy' amongst friends and family, visions of future events and places.. which then manifest. My most memorable and very special experiences, are on the astral plane (whist asleep) where I have met all my grand children..before and after they were born!! I am an empathetic reader and describe my style as 'direct'.. a good listener...and also a good sense of humour. It is an honour and privilege to be given these skills to guide others to find the right path through difficult times. Anna's availability: Monday to Friday 5pm to 2am, Saturday and Sunday 2pm to 11pm.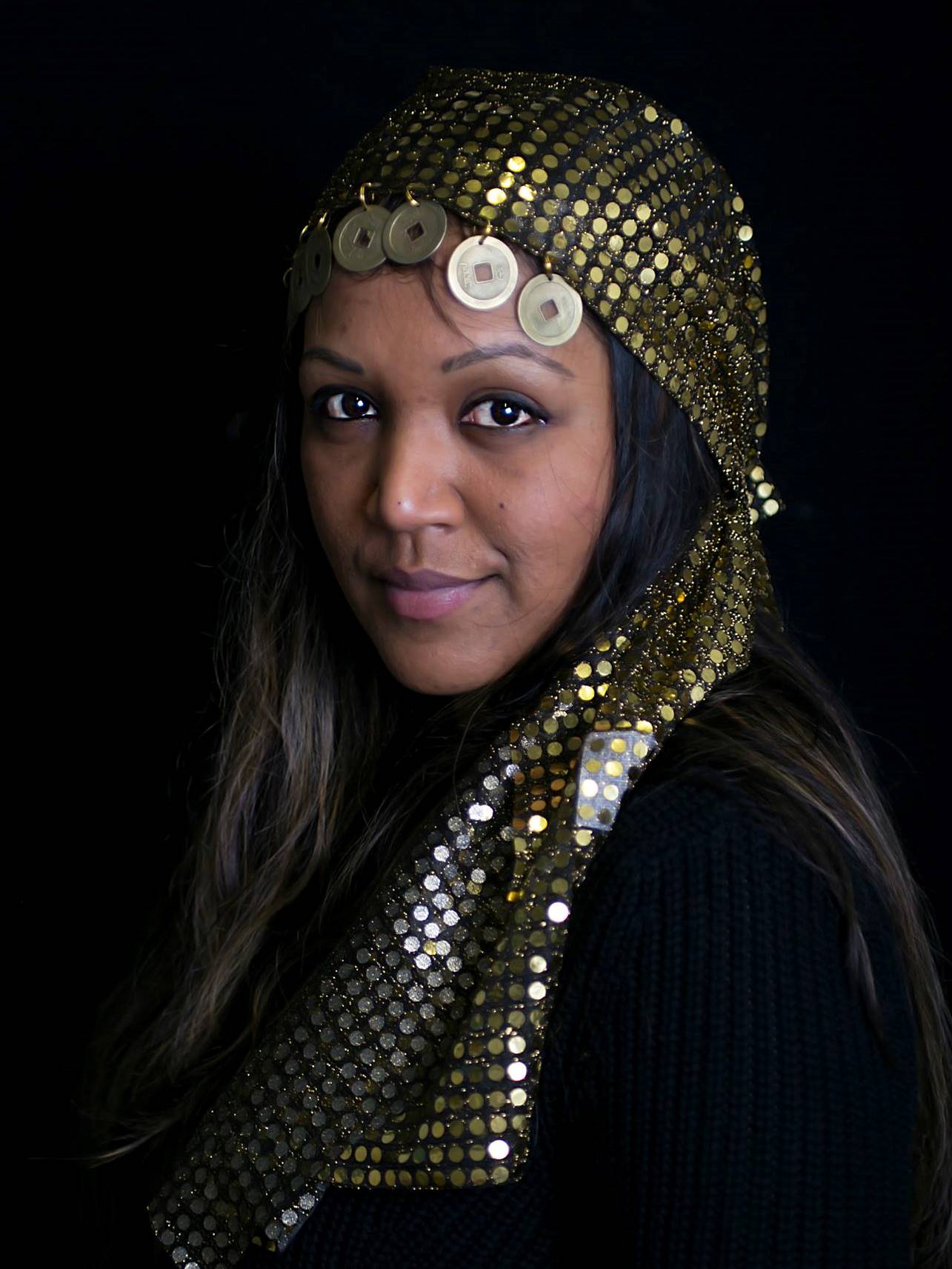 Dawn
Bio
Hi I'm Dawn. Sometimes in life we need answers, but sometimes we need a more Powerful answer, ones that come from the universe. What better way to receive the most powerful, and spiritual answers, than with my amazing Tarot Cards? My Tarot cards have been with me for over 10 years, they have been lovingly used and they are very accurate, when doing a reading I also use my beautiful Angel pendulum, the answers I get are unbelievably on point. I have been doing casual readings for many years. My cards have pretty much predicted what has happened in my casual clients lives thus far. I never really knew what to do with my gift until recently. Lets just say "strange" things happened and BANG I had a very clear message from my guide that said "You should be doing what your soul is telling you to do!" And what my soul has been screaming at me to do since I was 15 is "use my gift of interpretation of Tarot Cards to help and heal people!" I believe everyone is on a spiritual journey, this is why I have always done "general readings" I absolutely love doing general readings. General readings always allow us to get to the nitty gritty of the question. Delve deep in the question so we can really explore the reading in depth. We will look at wether you should stay on the path your on at present moment, or change its course slightly to suit your future spiritual, career, or romantic growth. Your spiritual messages will be interpreted by me with the warmest of intentions, the answers to your questions will be answered by calling me today. Love and Light, Dawn! Dawn's availability: Monday to Friday 9am to 12pm and Saturday & Sunday 7pm to 12am.